Biomass Promotes Healthy Forests
Leaving overgrowth material in the state's ecologically-stressed forests leaves the forests at high risk of massively destructive wildfires, impedes the functioning of watersheds, diminishes wildlife habitat, and has other negative effects on the forests. Undisturbed mature forests in California typically had a canopy-closure density in the neighborhood of 60 percent. Some of the state's overgrown forests today have canopy closures in excess of 90 percent. These forests are being chocked, and as a result they are unable to provide the level of ecosystem services they should be able to.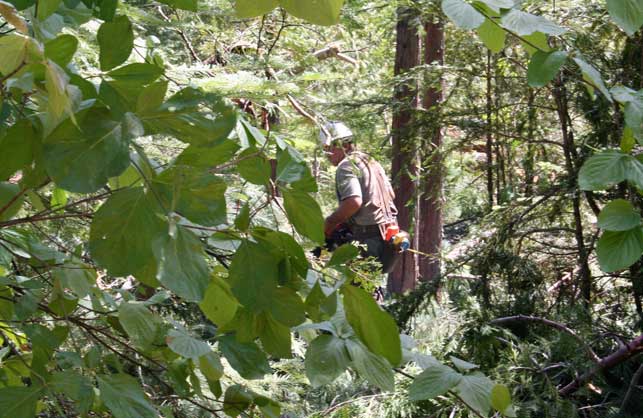 Biomass energy production promotes healthy forests by lowering the cost of performing forestry treatments designed to reduce fire risks and accomplish other forestry goals. The value of the residues as fuel is not enough to pay the entire cost of the forest treatment, but it can bring the net cost down enough to make the difference as to whether or not a needed treatment is performed. It is no coincidence that some of the healthiest tracts of National Forest in California are located close to biomass power plants.
Placer County Air Pollution Control District has produced a video that provides an overview of discussions, observations and policy recommendations related to California forests as follow-up to the three fuels treatment/forest health workshops held at the UC Berkeley Blodgett Forest Research Station in 2012 and 2013. A unique and diverse set of resource professionals, researchers, state/federal agency representatives, utility representatives and elected officials were interviewed and have provided candid comments.