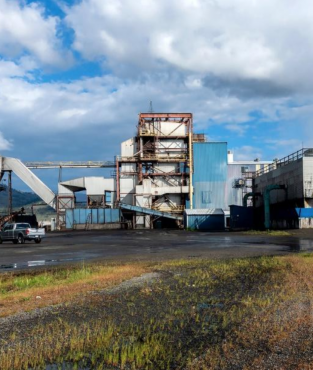 This facility is currently idle.
Direct Employees
21 FTE
Dedicated Indirect Jobs
Loyalton Biomass is responsible for approximately ARP-Loyalton Cogen is responsible for approximately 100 dedicated indirect jobs, including fuel suppliers involved in collection, processing and transport of biomass fuel. dedicated indirect jobs, including fuel suppliers involved in collection, processing and transport of biomass fuel.
Senate District
SD 1, Ted Gaines, R
Assembly District
AD 1, Brian Dahle, R
Congressional District
CD 1. Doug LaMalfa. R
Website
http://www.amerpower.com/facilities-detail/6
20MW Biomass-fueled electric generation facility
Helps California municipal owned utilities and irrigation districts meet their renewable portfolio requirement
ARP-Loyalton Cogen, located within the Sierra County, produces up to 20 MW of clean renewable energy. The plant utilizes approximately 300,000 green tons of woody biomass fuel annually, which creates electricity to meet the needs of 20,000 homes.
Under new ownership of American Renewable Power, the power plant has been substantially refurbished to meet the highest level of reliability for the next 25 years and has a state-of-the-art control system to maintain the highest standards of plant air emissions. All renewable energy generated at ARP-Loyalton Cogen is sold to California municipal owned utilities and irrigation districts under a long-term contract.
The power supply is generated from environmentally sustainable, 100% renewable biomass. The biomass plant is an important contributor to forest resilience, as it reuses residual biomass and small diameter wood harvested from forest thinning, which in turn benefits forest health and fire reduction.
The plant operates 24 hours a day, 7 days a week and maintains a staff of 21 employees with approximately another 100 others indirectly involved with ARP-Loyalton Cogen's fuel supply infrastructure.
ARP-Loyalton Cogen is 100% owned by American Renewable Power (ARP). ARP is committed to a sustainable environment and creating quality jobs in the communities we serve.
American Renewable Power ("ARP") is a California-based company that acquires, owns and operates renewable energy power facilities in the US. ARP acquires and operates large-scale biomass and other renewable generation assets to provide a reliable, renewable electricity source to institutional customers.