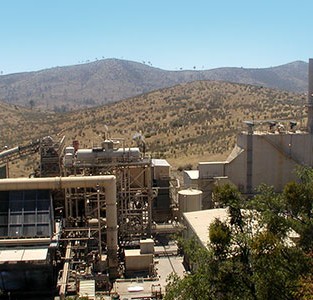 Address
8755 Enterprise Drive
Jamestown, Tuolumne Co. CA 95327
Direct Employees
27
Senate District
Andreas Borgeas
Pacific Ultrapower Chinese Station
Pacific Ultrapower Chinese Station (PUCS) is located in the foothills of Central California near the community of Chinese Camp. The facility is a 25 gross MW biomass plant utilizing wood fuel from forest management operations (such as pre-commercial thinning or dead tree removal), urban construction, and agricultural products such as nut shells and orchard prunings. The power produced by PUCS power is now purchased by SCE under a long-term Power Purchase Agreement.
PUCS is a partnership venture between IHI Power Generation Corp. and Jamestown Energy Inc.
IPSC provides operations and maintenance services under a Operations and Maintenance agreement.
Project Overview
| | |
| --- | --- |
| Location: | Jamestown, California – Sierra Nevada Foothills |
| Technology: | Ultra-Systems Engineers & Constructors. EPI/Zurn boiler, Turbodyne/EM turbine generator set; GEA air-cooled condenser |
| Fuel Type: | Biomass (waste wood) ~30% Agricultural waste, 40% urban wood waste, 30% forest wood waste. |
| In-Service Date: | Oct 1986 |
| Capacity: | 19.8 MW (8.91 MW to CE) |
| Output: | BioRAM contract with SCE |
| Ownership: | Jamestown Energy (55%), IHI Power Generation Corp (45%) |
| Operator: | IHI Power Services Corp. |
Contact Information:
Rick Carter, Plant Manager
Kim Velasquez, Admin.
(209) 984-4660
Address:
8755 Enterprise Drive
Jamestown, CA 95327
please contact CBEA for membership options