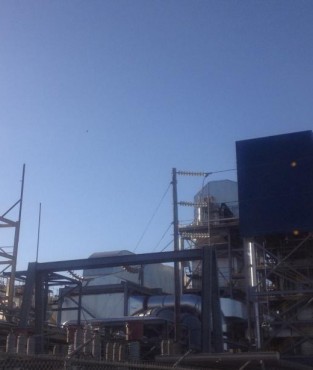 Address
2526 West Washington Street
Stockton, CA 95203
Size (MWs)
45
Direct Employees
35
Dedicated Indirect Jobs
DTE Stockton, LLC is responsible for approximately 100 dedicated indirect jobs, including fuel suppliers involved in collection, processing and transport of biomass fuel.
Senate District
SD 5, Susan Eggman, D
Assembly District
AD 13, Carlos Villapudua, D
Congressional District
CD 9, Jerry McNerney, D
Website
https://www2.dteenergy.com/wps/portal/DTEHome/!ut/p/b1/04_Sj9CPykssy0xPLMnMz0vMAfGjzOKNLXz8wkxD_QN9PA1NDTzNnQycvbzMDA0MDIEKIoEKDHAARwNC-sP1o8BK8Jjg55Gfm6pfkBthoOuoqAgAFA3Zfg!!/dl4/d5/L2dBISEvZ0FBIS9nQSEh/
45MW Biomass-fueled electric generation facility
Helps PG&E meet its renewable portfolio requirementsCreates quality living wage jobs – 35 full time direct hires and approximately 100 dedicated indirect jobs created to fuel and maintain the facility
The former coal-fired plant that was once described as: "Easily the biggest county polluter …"1 is now setting air emission standards for the rest of the United States with state of the art air quality control equipment
DTE Stockton, located within the Stockton Port District, produces up to 45 MW of clean renewable energy. The plant utilizes 320,000 tons of woody biomass fuel annually, which creates electricity to meet the needs of 45,000 homes.
The new facility replaces coal power with carbon-neutral biomass power, helping the state meet its AB 32 greenhouse gas emissions goals. All renewable energy generated at DTE Stockton is sold to Pacific Gas & Electric Company under a long-term contract.
The plant's fuel comes from a variety of sources. These include: wood chips, urban wood waste, logs from forest thinning, tree/orchard trimmings, and agricultural waste such as nut shells and fruit pits.
The plant operates 24 hours a day, 7 days a week and maintains a staff of 35 employees with approximately another 100 others indirectly involved with DTE Stockton's fuel supply infrastructure.
DTE Stockton is owned and operated by an affiliate of DTE Energy Services (DTEES) of Ann Arbor, Michigan.
DTEES is committed to nationally cleaner energy and has completed similar coal-to-biomass conversions in Cassville, WI and Bakersfield, CA.
DTE Energy (NYSE:DTE) is a Detroit-based diversified energy company involved in the development and management of energy-related businesses and services nationwide. Its operating units include an electric utility serving 2.1 million customers in Southeastern Michigan and a natural gas utility serving 1.2 million customers in Michigan. The DTE Energy portfolio also includes non-utility energy businesses focused on power and industrial projects, and natural gas pipelines and storage.
1 "Positive trend continues in EPA report on toxic polluters" By Alex Breitler, Record Staff Writer Stockton Record, Sunday, March 22, 2009 includes non-utility energy businesses focused on power and industrial projects, midstream services and energy trading. Information about DTE Energy is available at dteenergy.com, twitter.com/dte_energy and facebook.com/dteenergy.